Welcome to Devon Moving Company
Local Chicago Moving Company
We Service The Greater Chicago Area
Moving can be an exciting and stressful time – relieve the stress and hire the most affordable Chicago moving company in the local area! We have have been helping customers like you transport household goods from one place to another in an affordable, safe, and timely manner for more than a decade!  Contacting us is just a click away.
We are not only one of the best local moving companies, but one of the best long distance relocation services in the nation.  Our family-owned-and-operated company is dedicated to providing you with only the best moving services. Our affordable, efficient, and friendly professionals will get your belongings to where they need to be quickly and safely.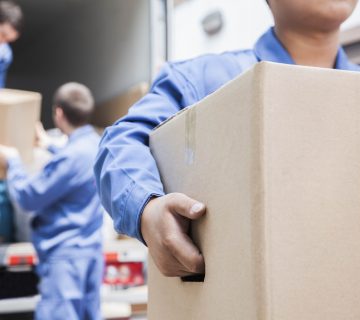 Whether you are looking for local moving or long distance moving, residential or office, Devon can get your belongings where they need to go and have them there when you need them.
Would you like to learn more about our Chicago moving services? Click here!
Making Your Move Easy – Exceptional Service At Affordable Prices!
We are only the best because we listen to you the customer. Our polite and professional staff will do as much or as little as you would like them to. From packing to lifting, our staff makes sure your items are safe throughout the entire transportation process. Rain or shine, we'll get the job done 24/7, 365.
Devon Moving Company Services The Greater Chicago Area
CALL US ANYTIME! (773) 829-7174 for a Quick, Free Estimate!!
Available Trucks
We have the right truck for your move. We have 14-ft. 18-ft and 24-ft. trucks available in our fleet to help you move as well as all of the dollies you need to securely transport your items. Once everything is in our truck, we make sure everything is in the right position to maximize space and secure everything so that nothing is bouncing around during the travel. If you need a home moving services that goes above and beyond, give us a call.
Professional Packing Services
Have us wrap up and protect all of your breakables, valuables, and furniture with our skilled packing services. We'll make sure every box is labeled so we know what is fragile and what isn't.