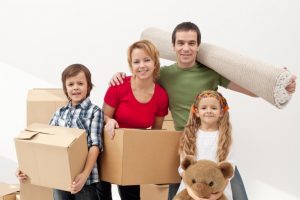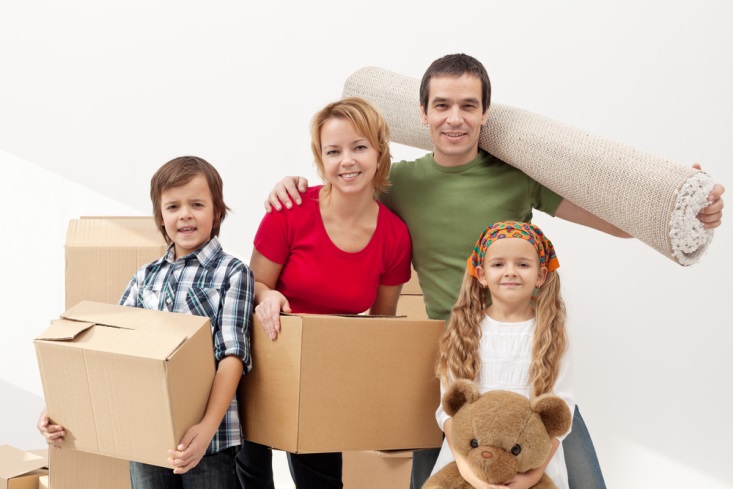 There is always a time that moving into a different place is necessary, especially when your job needs you to be in a more accessible location. But for whatever reason it is, moving can be "stressful" as everybody says, and sometimes it takes time to adjust to your new environment. Now, it's really time for you to say goodbye to your old folks and embrace the challenge that life offer in other settings. I'm sure you are not 100% sure on what to do during the moving process, especially when this will be your first time.
In order to get things done, some seek help of their family and friends to pack up their things and also to cut the cost of money they will spend when moving. But is it really cost-effective when you seek help from friends other than professionals? It's really up to you whether to choose your friends, or choose a Chicago moving specialist that can provide a hassle-free moving experience.
At Devon Moving Company only expert movers are assigned to handle packing of your valuable things. Here's a bit of advice from an article for you to decide who'll do the job best.
Seen first on: (http://www.moving.com/tips/hire-movers-or-beg-friends-3-ways-to-decide-wholl-get-packing/)
In between frantically dragging your unwanted gear to the curb and trying to use socks as precious-items packing material, you realize you'll never get all this stuff out of here in time on your own. You're going to need help. But do you break down and call in the pros or beg your friends?

Before you decide (or curl up in a corner, assume a fetal position, and stare catatonically at the walls), try weighing these three factors:

1. Distance

"The longer the move the harder it becomes, so we always recommend professionals for long-distance moves," says Jan Reid, CEO of All Over Movers in Oklahoma City, OK.

If you're moving to a new city or across state lines, a lot can go wrong. If the truck is packed incorrectly, for example, you'll have several risky miles where your stuff could get damaged. That is, if you even get there.

"Rented trucks can break down, and that's a hassle to deal with," Reid says. "Moving companies have backup trucks that can come meet the broken-down truck without much time lost during the move."

2. Time

If you're moving locally, you should also evaluate how much time you have to spend moving.

If you're pressed for time, professionals might make more sense.

"A move that could take a professional moving company two hours could easily take nonprofessionals all day to accomplish," Reed says.

If you have a full day—or ideally a full weekend—to move, you can save some money and ask your friends for help. Sure, there are going to be arguments discussions about how to load the truck and your friends are probably going to take several breaks to complain chat, but in the end it might even be fun. (OK, at least cheaper.)

3. Skill sets

Moving isn't just about carrying boxes. Take an honest look at what skills your friends are bringing to the table and see if they match your moving job.

"Anytime you are dismantling and mantling furniture, it's good to have a professional that does that kind of thing every day," Reid says.

Also consider logistics. Will your friends be able to get your stuff out of your old place and into your new one?

When to compromise

If you're on a tight budget but also worried your friends will break everything, there may be a compromise. Rather than pay for a full-service move, hire a professional for the worst, most grueling part.
Again, friends will always be your friends but compromising a thing during your moving day…well, that's another story! But with professional movers there's no need to worry about a thing aside from a bit of food to offer them. You heard it right! Should you feed your movers? Well, it's not necessary but if you'll be moving to a long distance place then you might want to consider these helpful tips.
First seen on: (http://www.youmoveme.com/ca/blog/should-you-feed-professional-movers)
It can surprise people how many questions there are surrounding the moving process.

At first glance, it seems so very simple. You figure out the date you need to be out of the house, then discern when you'll be allowed to move into your new home. You pack your stuff, call a moving company, and then go where you need to go.

Not so fast. Here's one piece of minutiae you may not have thought of right off the bat: should you feed your movers?

There's not really a short answer to this question, since so much depends on both the situation and your own personal preference.

A Cold Drink is a Good Thing

Here's one thing we would recommend though, no matter what the situation. Make sure to provide the movers with something to drink: water, soda, or sports drinks, it doesn't really matter.

But giving them something refreshing will help the move go quicker, as well as making them appreciative. You can skip out on doing this of course. Unless you signed a very odd contract, everything we are about to recommend in this blog post is optional.

It's really just nice to show the movers a bit of kindness. You're entrusting them with many of your belongings. Even if it is just for a brief period of time, you still want them to feel good towards you.

Providing Food is Nice if the Move Takes Longer than Four or Five Hours

Past that basic note of kindness, the etiquette surrounding movers and refreshments becomes even less clear. To keep things simple, we'd recommend providing food if the move takes longer than four or five hours.

At that point, even if the movers start early, you're likely running into lunchtime. Letting the movers go off to lunch is fine, and they may very well need the break. But they are likely to get the job done more quickly if they stay on-site.

That said, there's no need to think hard about the meal. No need to run to the kitchen and whip something up. Something cheap and easy should do the trick. Pizza is a great option. Sandwiches are also good.

Alcohol and Moving Do Not Mix Well

The only thing we would strongly recommend not giving movers is alcohol. The reasons for this should be obvious, but in case they aren't, here's the reasoning: the movers are going to be moving your precious belongings. Alcohol might make them a little less sharp and a little less careful. Therefore, alcohol is not a good idea.
The moving process is never meant to be difficult, in fact it is manageable. With careful planning and advice from experts, you will get to your new location with ease. All you need to do is call the right moving company and Devon Moving Company offers convenience at its best when it comes to moving services.
Leave a comment
You must be logged in to post a comment.