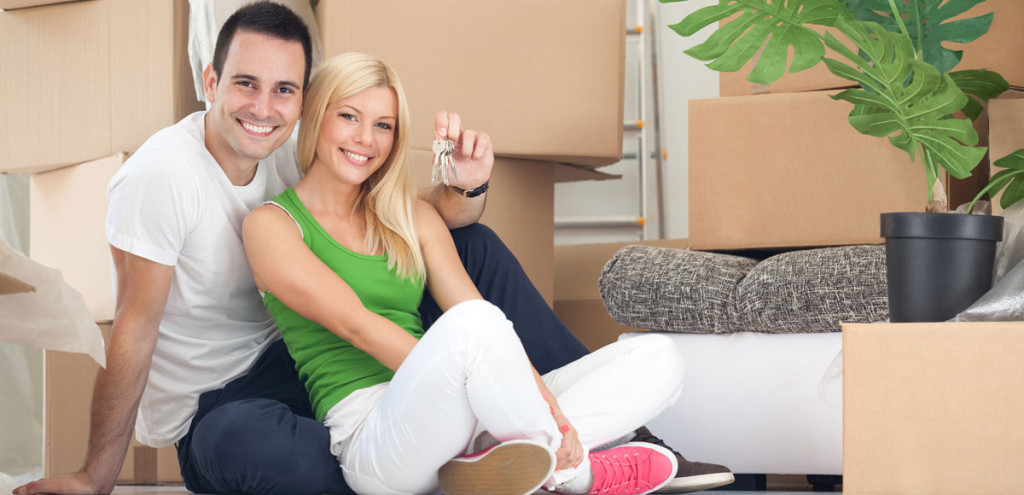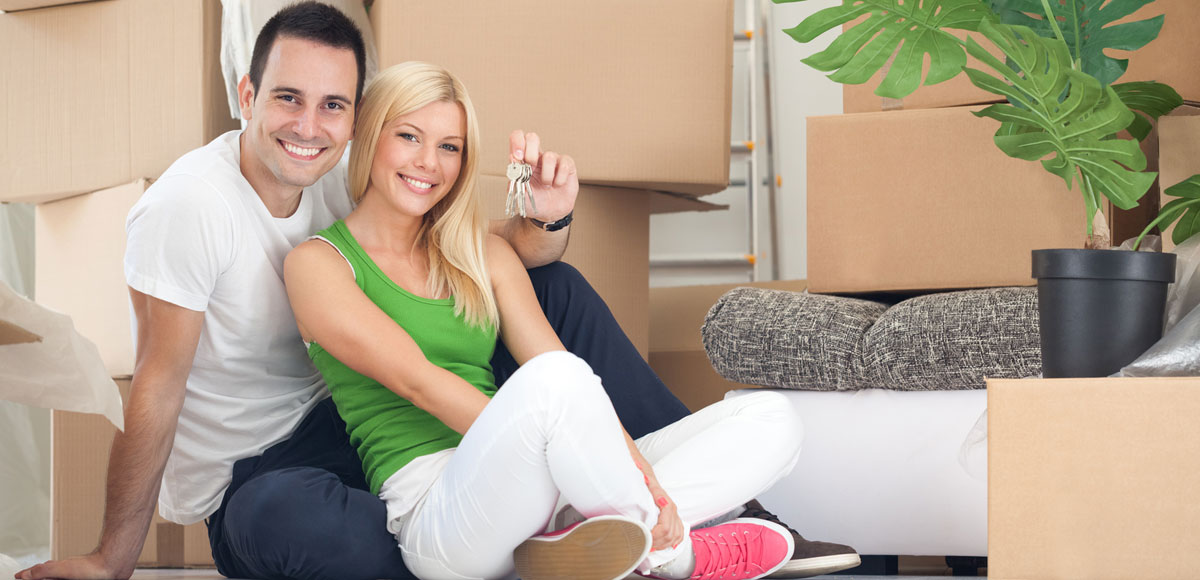 Helpful Tips for A Smooth Move
Moving to a new place can take a toll on you and your family. This means that you will be packing your things, moving them and then unpacking them in your new place. You will have to plan ahead and make sure that you will be bringing with you all the things you need.
A lot of considerations will have to be taken into account, especially if you are on a tight budget. You will be deciding on whether you will be doing a self-move or enlisting the help of a moving company. When you decide to do the latter, you will have to research and plan so that you can choose the best moving company for local and long distance which suits your needs.
You might also consider making a checklist so that you will not end up frustrated because you forgot to do something which turned out to be very important. Having a to-do-list can help your move become more efficient and systematized.
A Chicago-based firm, Devon Moving Company, can help you make your move more organized and stress-free. Here are several helpful tipsto guide you before and after your move.
First appeared here: (http://www.moving.com/articles/move-tips.asp)
A Checklist for Before and After You've Moved

Please take advantage of our moving tips and moving advice. Print this page and carry it with you before and several days after the move. Moving tips that may seem obvious can be easily over looked. Take our moving advice and utilize this checklist before and after you have moved.

Take Notes
Make a note of your shipment registration number and keep it with you in case you need to call your mover with questions about your shipment.
Get the Bed Ready
Designate one drawer of a dresser for sheets and towels so that you won't have to rummage through boxes for these essentials the first night in your new home.
Don't forget about the Fridge
After you've thoroughly cleaned and dried the inside of your refrigerator, put a handful of fresh coffee, baking soda or charcoal in a sock or nylon stocking and place it inside to keep the interior smelling fresh.
Keep the Phone Book
Take your current phone book with you. You may need to make calls to residents or businesses back in your former hometown.
Pack Heavy – Pack Light
Pack heavy items in small boxes and lighter items in larger boxes.
Give out your Number
Before the van foreman leaves for your destination residence, give him a phone number where you can be reached. It is also a good idea to provide him with an alternate contact in case you can't be reached.
Protect Your Memories
If it's irreplaceable, take it with you in the car (you don't want regrets later). But if you do decide to pack framed photos or art, place sheets or blankets between them for added protection.
Know how to Pack Plates and Records
Plates and record albums should be packed on end vertically, rather than placed flat and stacked.
Remember the Bare Necessities
Toilet paper, telephone, toiletries, snacks, coffee (and pot), soap, flashlight, screwdriver, pliers, can opener, paper plates, cups, utensils, a couple of pans, paper towels, and cleaning supplies are some of the essentials you may need upon arrival at your new home. Pack a box with these types of items and ask your van foreman to load it last so that it will be unloaded first.
Unscrew Bulbs
Remove bulbs before packing your lamps.
Tag your Items
For your garage sale, tag all items and be prepared to wheel and deal. Garage sale gurus love to haggle.
Give the Kids an Exercise
Have children write their names and new address on the cartons from their rooms so they can become familiar with their new street and town.
Help your Pet Relax
Keep your pet calm and away from all the activity on moving day by arranging for a friend to watch him at their house.
Be Nice to Your Plants
When moving plants to your new residence via your car, try not to let foliage rest against the windows, as the leaves will scorch.
Take a Break from the Computer
Upon arrival at your new home, let your computer "acclimate" itself to room temperature before plugging it in.
Enjoy the Help
Leave the rest to the professionals, sit back and relax, and look forward to the new opportunities, friends and experiences that are part of any move. Be sure to get a good night's rest before the pickup and delivery days!
Before moving, additional considerations will have to be made. Along with this, you will also need to determine your budget and find ways to economize while still getting the best value for your money. Some of helpful advices are mentioned in this article.
Seen first on: (http://blog.upack.com/posts/things-to-do-before-moving)
"If you fail to plan you plan to fail." Have you ever heard this little saying? I think it applies perfectly to moving. The good news is that you can have a successful, worry-free move just by doing a little prep work ahead of time.

I think you'll find that comprehensive research and a pre-determined moving budget will help you feel much more comfortable about the moving company you hire, and make moving day (and the days leading up to and following it) go much more smoothly. Aside from researching moving companies, it's also a great idea to research your new community. Start by requesting a newcomer's packet from the Chamber of Commerce, visitor's center, or your realtor. Knowing what to expect before you get there makes a difference!

Things to do when you're 7-8 weeks from moving day:
Make a "moving file" to keep up with moving quotes and other important moving information. Keep this with you on moving day.
Compile important records/documents you may need, like: legal & financial documents, dental/medical/veterinarian/shot/school records, etc.
Contact your local insurance agent to make arrangements for coverage on your new home and coverage for your move.
Things to do when you're 6 weeks from moving day:
Start paring down your household items. Go from room to room (including closets) and get rid of items you no longer need or want. Donate gently used items to local shelters/charities or have a yard sale.
Inventory items and valuables you'll be moving. Take photographs of your belongings for insurance purposes in case something gets lost or broken during the move.
Things to do when you're 4-5 weeks from moving day:
Check with your city administration to verify whether or not parking permits are required for moving trailers.
Schedule for utilities to be turned of and/or transferred.
Change of address through the U.S.P.S., and begin collecting moving materials like boxes, packing paper, markers, tape, etc.
Things to do when you're 1-3 weeks from moving day:
Empty safe deposit boxes, close bank accounts, and notify creditors of your move.
Create a moving box of important items to keep with you on the move (i.e., spare clothes and toiletry items); keep valuables with you.
Leave contact information with a friend or family member in case of an emergency.
Keep all receipts of moving expenses.
The key to a successful move is preparation. Plan ahead so you can have an easy, stress-free, and affordable move.
If you are planning on downsizing and moving to a smaller place, say from a house to an apartment, you may be faced with several dilemmas. Which goes where? What are the things that you will bring and what will be left behind? This article outlines some tips to help you downsize your home in three to five steps.
Seen first on: (http://www.themovingblog.com/downsize-a-home/#more-4459)
Moving is hardly ever an easy thing to do. You have so many things to consider and sometimes – so little time. One of the most challenging relocations is downsizing from a house to an apartment. At first it may seem like there is less to do because you have fewer items to pack and move, and therefore the moving cost will be lower. This is a good point, but the process of actually getting there is longer than it is on a regular house-to-house or apartment-to-apartment move. What is the best way to downsize your home and how do you make it happen?

How To Prepare To Downsize Your Home In 3 Steps

Downsizing could be quite of a challenge if you don't know where to start from, so here is our list which will guide you step by step into this tough process.

1.De-clutter. You need to begin downsizing your home by removing all the clutter and garbage that you may have inside. Throw away all obvious things like broken electronics, tools which are no longer working, old fashioned staff you're never going to wear, the broken hose in the garden, etc. which hangs around long forgotten in the attic, garage and basement. In other words, everything that is in front of your eyes around the house and is a must-go anyway.

2.Attic, basement, garage, garden. The easiest way to continue downsizing is to go through the least used rooms and premises in your home. This could also be the guest room if you have one, for instance. In such places around the house it is easy to store things you don't want or need in the moment and then forget about them. But they are still there and will not clean themselves up.

3.Clean up your car. If you have the habit of hoarding things, you may have been leaving things in your car as well. Remember to check the seats and the trunk. Make the downsizing uncompromising – this is what will make it efficient!

Downsizing Your House In 5 Steps

How do you actually decide what is worth taking and why? These ideas will help you take a decision!

Can you use it at all? There may be items in your home that are broken, torn, or worn out. In other words, they do not longer serve you. So, how about just tossing them away? You don't need all that. When downsizing from a house to an apartment this is the easiest decision to take – throwing away what is actually useless.

Is it old fashioned? If you really care about fashion then this is an important decision to make. Do you have items that are out of fashion like clothes, shoes and accessories? Be honest with yourself. If you haven't used it for the last two years, chances are you may never do it again. Things that you don't want in your home and those that are outdated could go away.

Do you have space in your new home for you the things you want to move? Take measurements and consider well!

Is it of emotional value to you? There are items that are dear to us which hold an emotional value like gifts from people we love and cherish. Those could be souvenir or practical things like clothes. Either way, if you really care about it and want it in your next home, pack it and take it.

Do you really need it? There are some things that we actually need and some – that only fill in the space in the shelves, drawers and racks on our home, collect dust and nothing more. You don't need to pay to move all that, especially if it is something bigger and/ or heavier!

Do you have room for it? It is important to take measures of your future home and decide what will and what will not fit in it. Why would you pay to move your sofa if there is not enough space in the room for it? Make a floor plan of your next home in order to make the estimations right.

What do you do with the things that are in a good condition and can be used but you have decided not to move? You can organize a moving sale and sell whatever you can. You can separate kids' clothes and shoes, and toys, and donate them to an orphanage. You can just give away some things. Of course, if you still want to keep some things but will not have space for them in your new home, you can always use a storage unit. And remember to choose a mover carefully!
Moving to new places can be stressful but it can also be exciting and hassle-free if you have enough knowledge about how to do it efficiently. An experienced moving company like Devon Moving Company can give you the logistical requirements that you need, helping you move with ease and comfort.
Leave a comment
You must be logged in to post a comment.