Written by:
Published by:
Devon Moving Company


on

The most daunting process when you are moving is the packing of all your belongings such that they are safe and you know where they are. Having a few hours to pack your clothes when you are going for a trip is one thing and a different challenging task when you are packing all your belongings to move to a new house. Well, everyone is interested in saving time and when you are packing to move, you will need all the nifty tips and tricks to ensure that you save on both time and cash.
Start With the Basics
When you first plan the packing process you will eliminate any chances of wasting time because you will achieve optimum results in minimum time, effort and resources. You should make a schedule that covers the time left before the moving day ensuring that you do not do most of the packing on the day of moving.
During this process, you will need to be a strategic thinker. All the items should be categorized according to the room they are in, their material and the frequency with which they are used.
You can start packing the items that are rarely used because you will not need them any time soon. Do not mix items from different rooms or mix different types of things such as clothes and liquids. If you have highly priced items, do not be tempted to save money through eliminating professional movers, you will notice that these professionals come with benefits.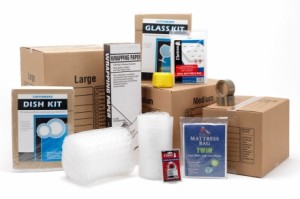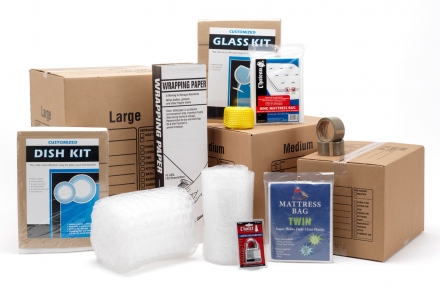 Planned packing will allow you to sort out different items and you will have a chance to discard useless or broken things and donate items you do not need but are still in great condition. When you are sorting out these items, always balance between logic and emotions because most people will carry useless things that they do not need but think they do. This balance can prove to be difficult to follow but just try your best.
Create an open-first box which should contain all the items that you will immediately require once you arrive in the new home. This includes things such as basic toiletries, towels, first aid kit, flash light, a tool kit and a change of clothes. This is just to ensure that you are not digging into different boxes trying to find these important items and wasting time while disarranging everything.
You Should be Thinking Outside the 'Moving' Box
Do not start buying packaging supplies before you know exactly what you have. Your home will provide a lot of free packing materials such as pillows, bed linens, clothing, suitcases and laundry baskets. You can use all these materials in different ways.
– Use towels, linens and socks in the protection of glass items in the packing boxes
– Insert Styrofoam between your plates or wrap them using T-shirts.
– suitcases can be used to pack books for easy carrying
– Use shower caps to wrap shoes and place them in medium boxes.
Use Bags
You have a secret weapon that will assist you in saving a great deal of money and in organizing your items. Plastic wraps, sandwich bags and garbage bags can do quite a lot when you are moving.
– You can use cling wraps to prevent bracelets and necklaces from tangling. Just lay a few of these items along the wraps and fold it over and keep them separate by pressing around the items.
– If your clothes are on hangers, do not pull them off. Just take a garbage bag, make a hole at the bottom insert the hangers then pull the bag to the bottom. Pull the strings tight and you will have an easy time transporting and unpacking your clothes.
– Just leave light objects in the drawers and desk and hold the drawer firmly by stretching a plastic wrap on it.
– Ensure that all liquids which have been used are covered with a plastic wrap before the top is put on.
– Pillows and blankets can be put in garbage bags, which should be then tightly sealed. When loading your household goods in the truck, use these bags as padding between breakables or furniture
Handling Electronics
Electronic connection are not a cup of tea for everyone and if you are not tech savvy, you will need to make a wiring diagram which you can use to connect the computer and entertainment system in the new house. You can simply label cords or better yet, take pictures of the connections using your phone or digital camera.
Cords are cables should be organized, folded and wrapped and stuffed in empty toilet paper rolls. If it is possible, you should use the electronics' original boxes with ample cushioning without any empty spaces in the box.
Labeling For Easy Identification
You should not underestimate the significance of labeling all your boxes. You might not have an army of helping hands around you when you are unpacking in your new home. It is therefore important that you label all your goods and boxes to assist you in finding what you need fast. All boxes carrying breakables should be marked as fragile so that they ere handled with care when loading and unloading.
Packing when moving from one house to another can be a daunting and tedious task, but if approached in a clever manner, you will be surprised by how easy and fast you can do it.
Leave a comment
You must be logged in to post a comment.