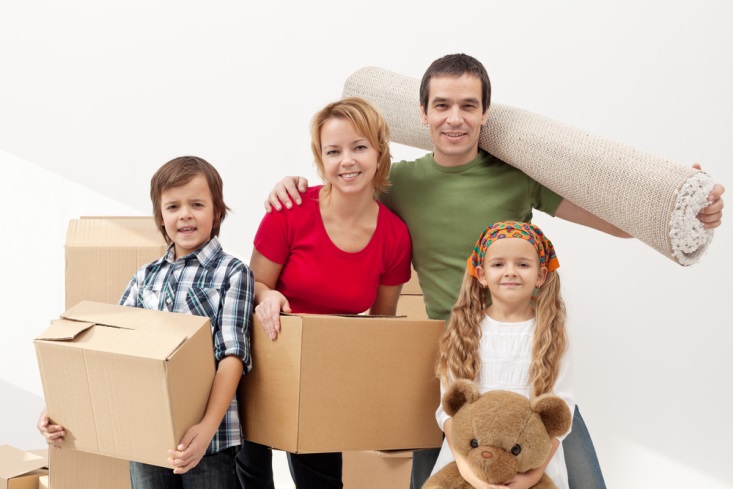 Written by:
Frank Raza
Published by:
Devon Moving Company


on

The home shopping season should be an adventure and an interesting process for you and your kids. Unfortunately, reports indicate that most parents will fight with their kids. Partners will fight a number of times and a good number will have regrets after buying a home. To make this process smooth and less stressful especially when kids are involved, Devonmoving.com surveyed a number of parents and real estate agents and created the following tips.
1. Know the Deal Breaker in your Family While most families will be squeezed into compromising a number of things, it is important to identify the dealbreaker, something that will bring overall happiness to every member of the family. A good number of parents regret buying their current home with the most common reason being the commute time. Others said that they wish they had a bigger yard, a play room and a finished basement. Most of these things are related to the kinds and thus should not be downplayed when shopping for a new home.
2. When the Time is Right, Involve the Kids Most real l estate agents reported that a good number of parents cut their home hunting trip short because of disruptive children. To reduce the stress that comes with this, parents can check out homes online at home prior to visiting the homes in person. The house hunting trips should only involve the kids when the parents have zeroed in on a few options.
3. Get Help When Moving The best way to make your move smooth and stress-free is involving help from family and close friends. Most parents admitted that having extra help with the packing, unpacking and arranging the new home makes the entire process a lot easier and fun.
4. Have a Practical Budget Most people only focus on the sticker prices on the house and do not consider the additional cost of owning a home. Some parents said that the extra costs are the most painful and stressful parts of home ownership with others saying that this was the center of their arguments.
5. Know the Neighborhood It is difficult to move and adjust to a new community and most people are saddened by the fact that they miss their old homes and the friends in their former community. Some parents wish that the neighborhood they are currently in had kids of the same age as theirs. To prevent any disappointments for you and your kids, try conducting research on the community you intent to move into to find out if you will fit in well. A good community will play a major role in assisting you and your family adjust faster.
6. Make Care Arrangements in Advance Most parents are stressed by the setting up of the childcare and school for their children in the new community. You should research on matters revolving around schools and childcare to prevent the last minute rush which might lead to stress. Proper and early planning saves time and money.
7. Understand That Settling Will Take Time Most people who move to a new community might take up to a year to fully settle in the new home and the new community. Parents should understand this and go easy on themselves and their kids since it takes some time before a person adjusts to a different community and make new friends.
Leave a comment
You must be logged in to post a comment.